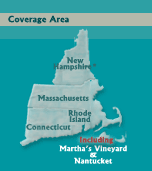 Appraisal Fees:
Standard Appraisal Fees
$350 - Standard Appraisal

A Standard Appraisal is the traditional appraisal and appraisal forms that a mortgage lender would order. The appraisal includes a full inspection of the property, including the measuring of the improvements (i.e. house, garage) which is included in the appraisal as a sketch. The appraisal is the most comprehensive in its presentation and should be considered anytime there may be a dispute over value. The appraisals are usually reported on the standardized FNMA 1004 (single family residences), FNMA 1073 (condominiums), and 1004D (manufactured home) forms.

Applicable Property Types: Houses, Condominiums, Manufactured Homes, Vacant Land
Unique, waterfront, complex and island properties require a price quote.
Good For:

Whenever a Dispute is Possible or When the Appraisal's Purposes Specifically Requires Standard Forms
Estate Appraisal Needs
Trusts
Before Buying or Selling (a great tool for negotiating)
Taxes (property and IRS)
Bonds (such as bail bonds or surety bonds)
Short Sale Negotiations
Probate
Family Based Transactions / Family Purchases / Family Sales
Insurance Disputes
Foreclosure Assistance
Asset Management
Insurance Disputes
Many More
Call us at (508) 995-9079 for additional information.