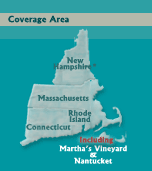 Appraisal Fees:
Standard Appraisal Fees
$275 - Exterior Only / Drive-By Appraisal
An Exterior / Drive-By Appraisal is an appraisal where the extent of the appraiser's data for a property is based on an inspection from the exterior-front of the property and any other data available to the appraiser, such as public record, the local multiple listing service, or the client themselves. The appraisal is reported on the same form as the Short Form Appraisal since a first-hand detailed description of the property is not possible.
Applicable Property Types: Houses, Condominiums, Manufactured Homes
Good For:

Situations when a highly reliable value is not necessary, when access to the property is not possible, or when the property may not currently representative of the property as of the effective date of the appraisal - which may be in the past.
Before Buying or Selling (when not expected to be used for negotiating)
Estate Appraisal Needs
Date of Death Appraisal Needs
Retrospective Appraisal Needs
Bankruptcy (uncommon, usually Standard Appraisal)
Family Based Transactions / Family Purchases / Family Sales
Asset Management
Situations such as Bankruptcy, Divorce, Taxes, etc. upon the guidance of your legal and/or financial advisers.
Many More
Call us at (508) 995-9079 for additional information.