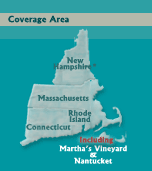 Appraisal Fees:
Standard Appraisal Fees
$225 - Desktop Appraisal

A Desktop Appraisal is done from our office and we never view the property being appraised, the comparable properties, or the neighborhood personally. We do use a multitude of online resources and any descriptions you provide in our appraisal, and we have a broad understanding of the market areas we appraise in. In most cases, this appraisal type is as accurate as the Exterior / Drive-By Appraisal but it sometimes does not satisfy some third parties, such as the IRS.
Applicable Property Types: Houses, Condominiums, Manufactured Homes, Vacant Land
Good For:

Situations when a highly reliable value is not necessary, when access to the property is not possible, when the property may not be currently representative of the property as of the effective date of the appraisal, and when you believe your description of the property is adequate for your purpose.
Family Based Transactions / Family Purchases / Family Sales
Asset Management
Before Buying or Selling (when not expected to be used for negotiating)
Bankruptcy (uncommon, usually Standard Appraisal)
Situations such as Bankruptcy, Divorce, Taxes, etc. upon the guidance of your legal and/or financial advisers.
Many More
Call us at (508) 995-9079 for additional information.